Creative Impact: Marisa Stubbs, Food for Life
19 Friday Jun 2015
Written by vradulovic in People
Creative Impact is a  series profiling creative people who are using their vision and skills to improve the world around them. Marisa Stubbs, Founder and Director of a young non-profit, provides a glimpse of the organization's vision to equip young adults in Washington, D.C. with transformational skills to help them chart their own paths.
Verena Radulovic: What is Food for Life?
Marisa Stubbs: Our mission is to use food to provide older DC youth, ages 18 to 23, with culinary skills, life skills, and the training and support they need to pursue their dreams. Some of the young people of this city have challenging lives. We want Washington, D.C., to be a place where all youth have the opportunity to pursue dreams and have meaningful work. When our students graduate from Food For Life's nine-week program, they get a certificate vouching for solid basic culinary techniques and knife skills. We can also vouch that they are reliable, can follow directions, and work in a team. The softer skills. We also provide Food Handler's Exams, which is a nationwide certification. With these, they have qualifications to work as prep cooks in restaurants. Some are particularly gifted and have even become line cooks right away.
VR: Why target 18-23 year olds?
MS: For young people who attend college, there is this structure of accountability. College is a formative time for young people to learn and explore, be surrounded by a community of peers and adults who help you think about your future, individuate from your past, and be in the present. You learn that you can be something different, that there are adults who care about you in the knowledge you are pursuing. And if you deviate from the plan–such as not doing your work or showing up to class—there are consequences. The young adults that Food For Life serves don't have access to all of that just because they didn't have the grades or scholarships to go to college. Or sometimes they did have the grades and money, but life just got in the way. Yet they still need a lot of support for key transitions that occur when they turn 18. All of a sudden, life changes, and their families expect them to work, to be responsible.
VR: What life skills does Food For Life want young adults to learn?
MS: Developing listening and communication skills, taking responsibility for one's actions, keeping one's word, not blaming others, following through with a task, dealing with stress and conflict management, and controlling one's impulses. We try to help them figure out how to manage themselves under challenging work environments.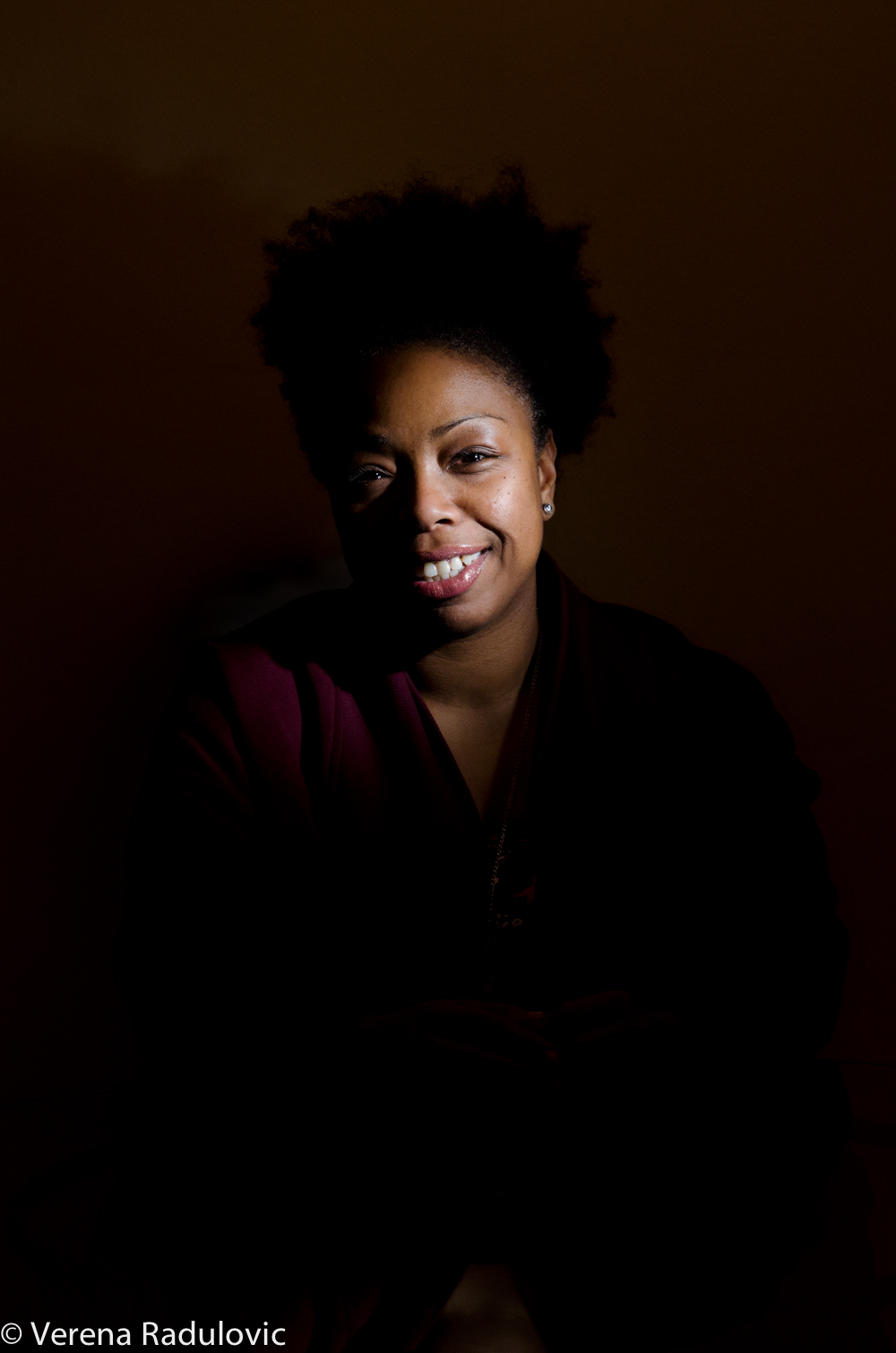 VR: What led you to start Food For Life?
CC: In one of my first jobs out of school, I was part of a grants team at an anti-hunger nonprofit that awarded $1-2M annually locally, nationally, and internationally. In helping to get the funding out, I was exposed to a lot of people doing work to end hunger. The idea that if people were employed they wouldn't go hungry captured my attention more than anything else. I was drawn to what happens when people have the skills and resources to be self-sufficient. Then, when I went to South Africa as a Peace Corps volunteer, my job was to train teachers, and I discovered that I'm a good trainer, that I'm able to absorb information and engage others through creative learning experiences. When I returned to the U.S. and worked a bit more in fundraising and discipleship, I grabbed hold of the idea of connecting people who are in difficult places with work involving food. What really helps in poverty? Is it just providing resources, just providing food or is it about providing the opportunity to work, equipping people to be ready for work? How do we tap into people's interests and skills and help them access the employment opportunities that they really want, not the ones that we think they should have? Moreover, how do you catch people early, so it's not re-entry, rehab, or another word that starts with "re"? Then I learned about [British chef] Jamie Oliver's "Fifteen" initiative, which trains and mentors young people to find their talents by working for his restaurant. I remember thinking, that's exactly what I want to do. But it wouldn't have spoken to me if I hadn't had all those other experiences.
VR: What has amazed you the most in the two years since Food For Life launched?
CC: The faithfulness and provision of God. In many ways, I feel it shouldn't amaze me but it still does. God is faithful because of who He is, not because of who I am. Starting from scratch is hard work. Throughout all of the struggles and setbacks in launching a new organization, Food For Life is still here. And I'm close to saying that we're thriving.
VR: What else do you want people to know about Food For Life?
CC: People often hear the words "at risk" to describe the young adults that Food For Life serves. But the word I think of is "disconnected." "At risk" is a mainstream phrase that focuses on their issues. But when you hear "disconnected," it speaks to the connectivity we want to provide with skills, training, support, accountability, and workforce options. We think of students as having opportunities; they have hopes, they have dreams. They really do want these things for themselves, but they don't know how to get there. For many of our students, they get that Food for Life is only a nine-week program. And still, they are insanely proud to finish and take the next step toward their dreams.
Marisa Stubbs is the Founder and Director of Food For Life, based in Washington, D.C. I can also attest that Marisa is a fantastic cook. For more information on Food for Life, visit: http://www.foodforlife-dc.org